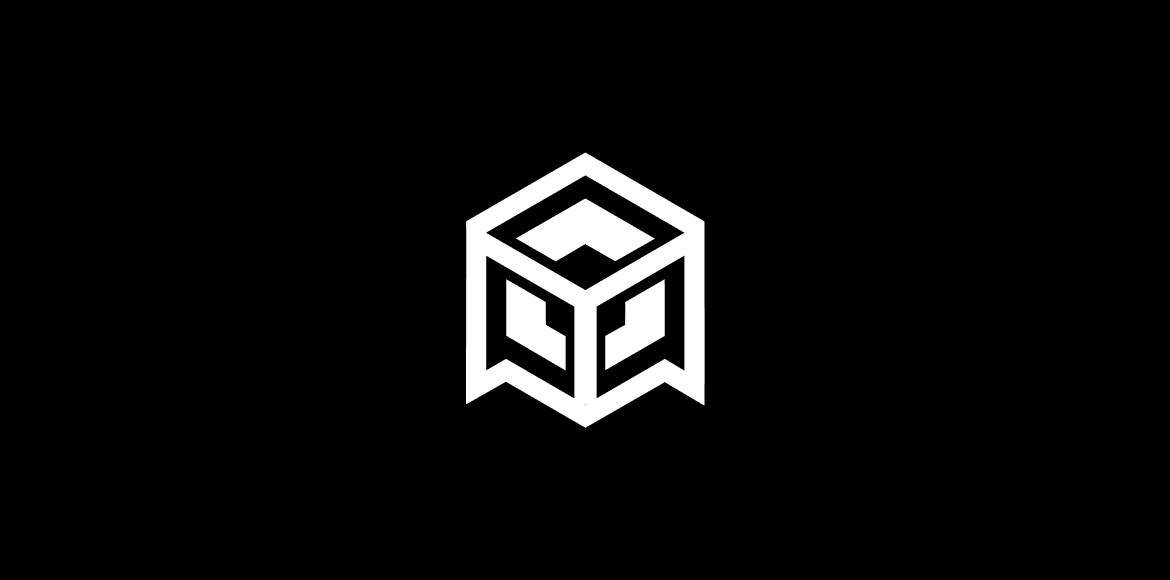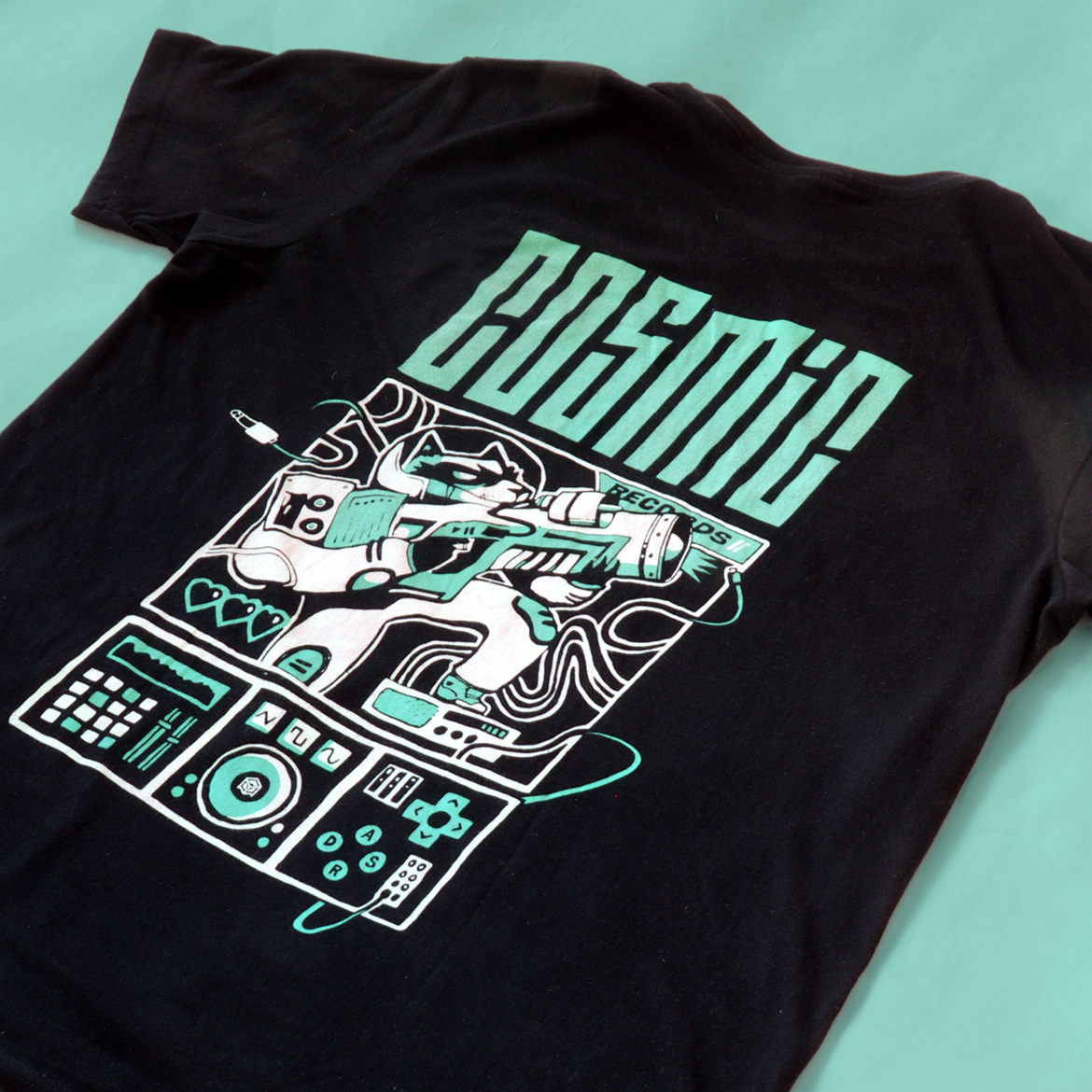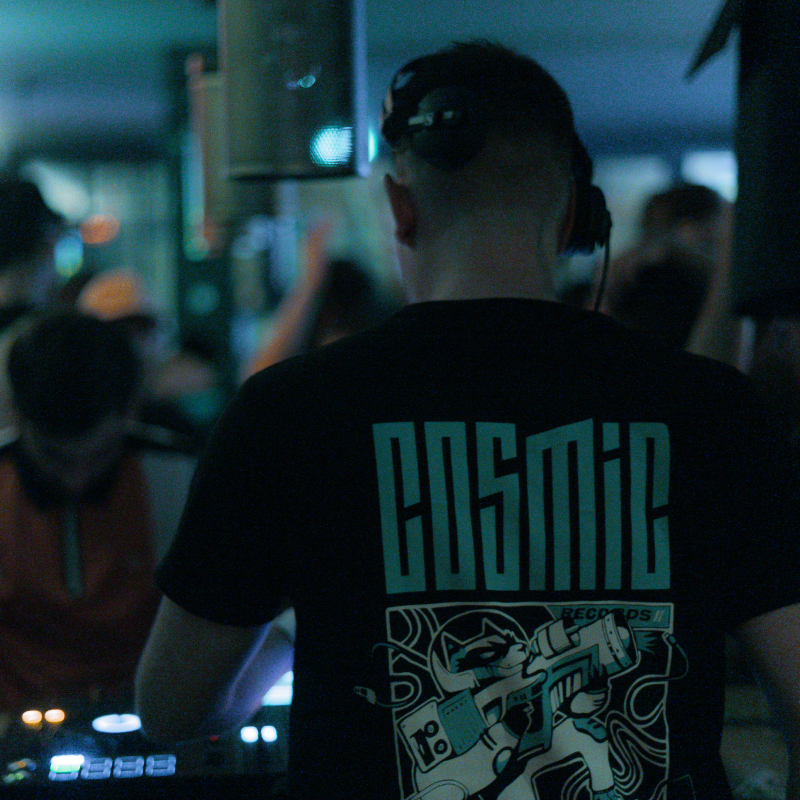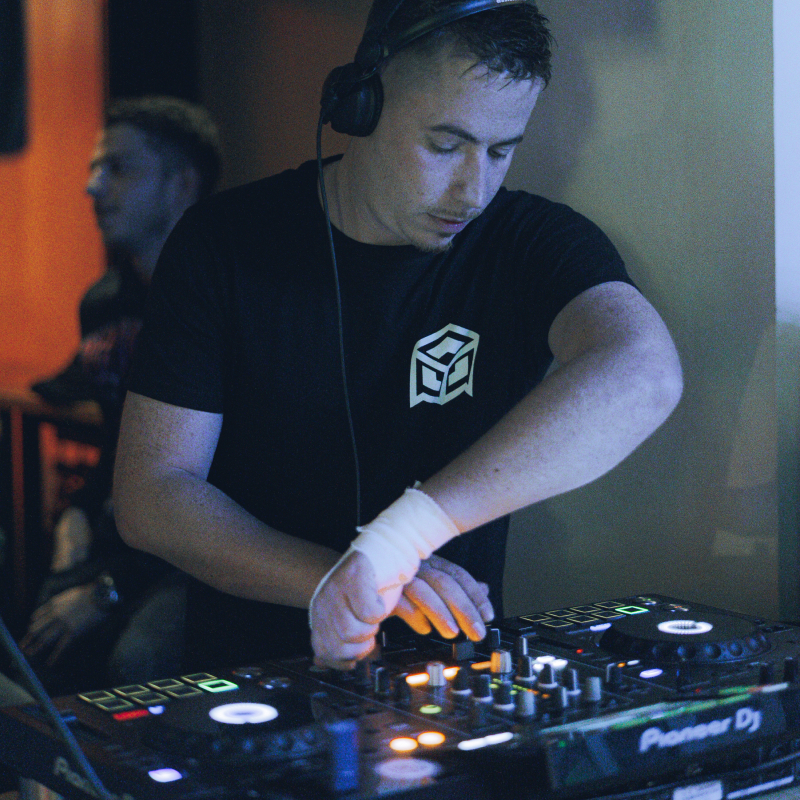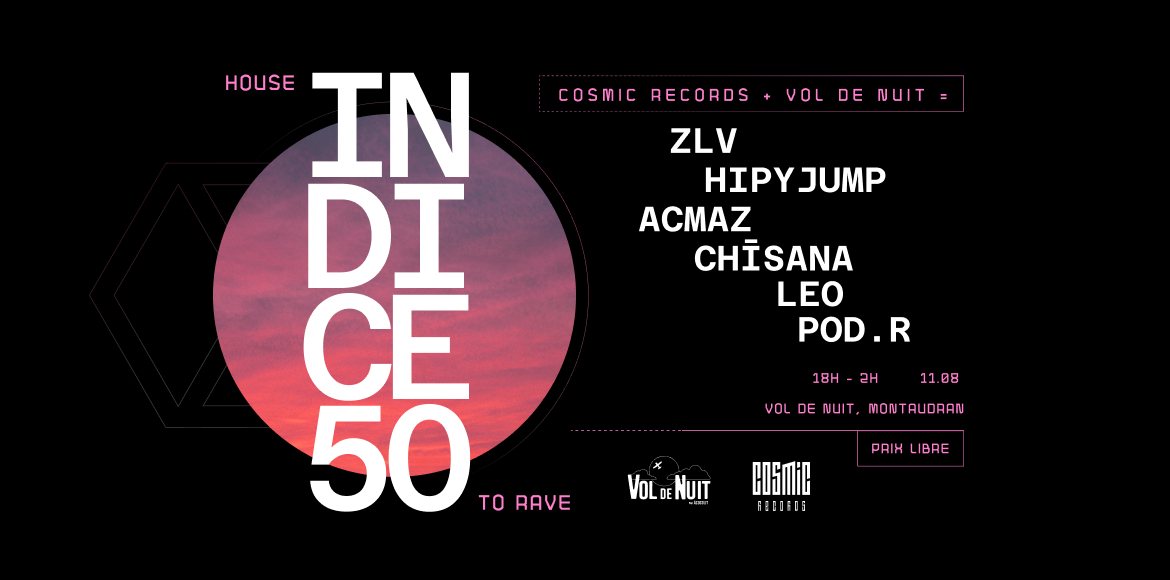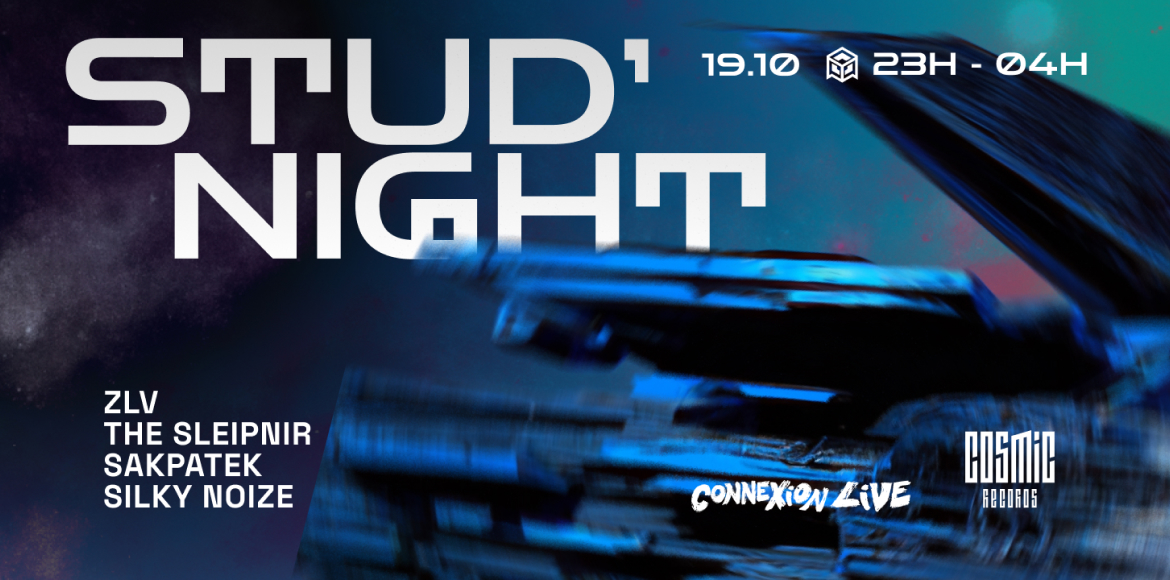 Brand Identity, Art Direction, Illustration
Cosmic Records is a techno event planner & label based in Toulouse. Since 2019, they organise parties in clubs and bars around the city and endorse various artists in the local techno and hardcore scene. I was entrusted with reworking their logo, solidifying their brand identity, and creating visuals to promote various events. I also worked on an illustration for their merch.
Being a young label that had a growing fan base that already identified with the old logo, I chose to keep their 'tesseract' symbol. However I simplified it's shape and redrew it in isometric perspective for a more balanced and solid feel. The main challenge was creating the logo's typography; I wanted something cinematic and techno-ish that would also hint at the tesseract's diagonal lines. I took a lot of inspiration from the iconic Thunderdome logo, which gives of this imposing sci'fi cinematic ambiance.